One of my favorite frames to make. Hand built from my special mix of tubing based on the Columbus ZONA Nivacrome tube set.
Designed for daily use and training, the ZONA tubeset combined with Paragon machined parts provides a very durable and responsive road machine with the butter-smooth ride at a competitive weight and reasonable price
I built mine with Fulcrum wheels, Thompson parts and SRAM red controls.  I love the Conti four season 25C tires.
Here are a few photos and a link to my flickr page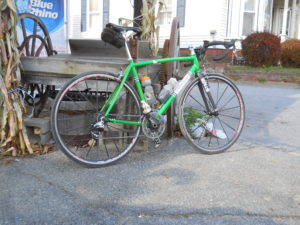 http://www.flickr.com/photos/frankthewelder/sets/72157627353223915/